STYLES OF WINE
Thanks to WineFolly.com for the image.
We are talking about wine tasting in Sisters, Oregon!  This is a follow up to an earlier one published June 19, 2019 about wine basics.  You might want to start there, just saying….
NINE CATEGORIES
Walk into a wine shop – the diversity is overwhelming to be sure!  We will break wines down into nine categories that will help you understand the range of choices in this wonderful world of wine.  Try to taste one of each of these nine styles and see what you think. Consider it homework with a test to follow….. It helps to take notes!  Better yet, come on in to the Saloon and pick one of each from our extensive wine list.  Yes, we have great beers and cocktails at the Saloon, but Sisters Saloon also has fine wines for your enjoyment.
Sparkling Wine
The most well known of the sparkling wines, of course, is champagne.  Even you beer drinkers have probably had some bubbly on New Years Eve, right?  Champagne is not the only sparkling wine though, and there are less expensive options.  Think mimosas and Sunday brunch at the Sisters Saloon!  Yummm.
Light-Bodied White Wine
Some experts call these wines the "beer of wines" because they are easy-drinking and go well with most foods.  These include Pinot Gris and Sauvignon Blanc, among others.  Look for grapes grown in a cooler climate for this category.
Full-Bodied White Wine
These classics include Chardonnay and Viognier and are known for their rich creamy smooth taste.  Winemakers often use oak aging for these wines, which helps create the smooth taste.
Sweet White Wine
These wines are made from aromatic grapes and have distinct aromas that you will notice before you take the first sip.  The perfumey aromas give even the dryer wines in this category some sweetness.  Some great wines to try in this category include Gewurztraminer and Riesling.
Rose Wine
Rosé is made by "dying" wine with the skins of red grape wines.  Betcha didn't know that!!  Rosé can be made from many different grapes and range from a dry Rosé to sweeter versions.  The classic rosés are the drier varieties, made with blends including red wines.
Surprise!  Wines in this category are typically pale, so you can see through them in a glass and have very light tannin.  The classic light red wine is Pinot Noir, but  look for a nice Beaujolais to try.
Wines in this category are excellent to enjoy with food, especially the great foods prepared by our chef at the Sisters Saloon!  Medium bodied red wines include Merlot, Zinfandel, Grenache and many others.  These wines have a lot of flavor and acidity, which helps them pair with strongly flavored food like lasagna!  Hungry yet?  We have what you are looking for at the Saloon!
Think "blood red", these are the darkest and most tannic of the red wines.  Wine in this group will pair beautifully with a juicy Saloon steak because the tannin binds to proteins in our saliva (yes, we are talking about spit!) for a palate cleansing effect.  These wines are lovely without food as well.  Try a Cabernet Sauvignon, Syrah or Malbec in this group for a bold wine tasting experience.
Dessert Wine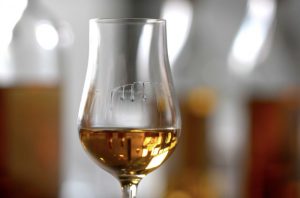 While sweet wines are not as popular today as they were a hundred years ago, dessert wines are some of the most intensely flavored and aromatic wines in the world.  In this category, look for a Port or a late harvest white wine, get your sniffer and your taste buds ready for a sweet treat!
NOW THAT YOU HAVE TRIED ALL NINE, WHAT IS YOUR FAVORITE WINE STYLE?
Stay tuned for wine and food pairing!  Bring the family for a great dinner at the iconic Sisters Saloon & Ranch Grill.  Don't forget to ask for the wine list!
Want to learn more?  A great place to do additional research, besides opening your next bottle of wine, is www.winefolly.com