The Best Oregon Craft Beers
What is the best craft beer made in Oregon?
If you ask twenty beer connoisseurs this question, you are likely to get thirty answers, right?  But it is summer.  The living is easy.  The temperatures are hitting the 90's here in Central Oregon.  You want a good, no a GREAT, cold beer, don't you?
Choosing a brew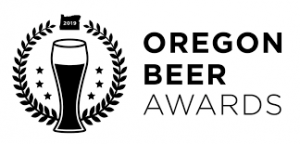 Are you one of the folks who says "I don't know anything about beer, but I know what I like"?  You are in good company.  Fortunately for you, we have an annual competition here in beer country.  The Oregon Beer Awards are a double blind tasting competition, awarding medals in 25 beer style categories.  We even have an Oregon Beer Hall of Fame!  To read more about this competition, click here.
Homework:  Try them all!
You know whats coming, right?  This is going to be the best homework assignment ever, so let's get started!
There were 1,090 beers entered in the February 2019 competition.  One hundred thirty three breweries were represented.  Who knew we had so many?  Here is a selection of the winners.  Check out how many of these breweries are neighbors:
Pilsner

GOLD: 10 Barrel Brewing Co. East Side Pub Smooth Talker
SILVER: Sunriver Brewing Company Czech Meowt
Light Ales

GOLD: Bend Brewing Company Alpha Blond
SILVER: Breakside Brewery – Slabtown True Gold

Red Beers

GOLD:   Deschutes Brewery Public House Portland Common Have a Pint
SILVER: Full Sail Brewing Co. Amber
Coffee Beers

GOLD: 10 Barrel Brewing Co. East Side Pub C4K
SILVER: Bend Brewing Company Coffee N Cream
Craft Beers at Sisters Saloon & Ranch Grill
We love good beer in Central Oregon.  The Saloon has a rotating tap of local craft beers that is sure to please.
Here are the breweries that are represented right now in our awesome bar:
Three Creeks Brewing (Sisters, Oregon!!)
Pfriem (Hood River, Washington)
Worthy Brewing (Bend, Oregon)
Boneyard Brewing (Bend, Oregon)
Hop Valley Brewing (Eugene, Oregon)
Wild Ride Brewing (Redmond, Oregon)
Two Towns Ciderhouse (Corvallis, Oregon)
Crux Fermentation Project (Bend, Oregon)
Want to take a ride on the wild side?  Try our Wild Ride Brewing Nut Crusher Peanut Butter Porter, on tap here at the Saloon!
Of course, enjoy your craft beer responsibly and order one of our famous Saloon Burgers with hand cut french fries to go with the brew.  We also have a world class wine list and full bar if beer is not your thing (we don't judge!).
What is your favorite brewery?  Post your comments below.  Cheers!