 A Fresh Take On The Old West
Locally Sourced, Family-Friendly Dining in Historic Downtown Sisters, Oregon
Learn More
Contemporary Cowboy Grub
Western menu favorites modernized with fresh locally-sourced ingredients.
Ranch House Burgers
Enjoy all natural grass-fed beef, sustainably raised right here in Sisters' pastures.  Burgers don't get any healthier or better tasting than this.
Steaks You'll Love
In search of the perfect steak, we tested dozens of providers and selected Double R Ranch, widely recognized as the premier beef brand in the Northwest. These steaks won hands-down for the best flavor and texture in our tests.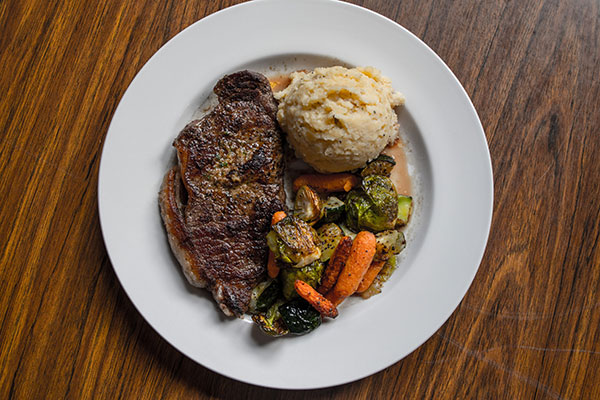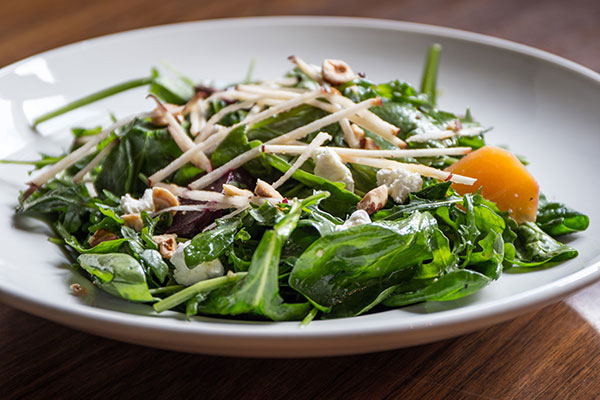 Farm Fresh Produce
Our veggies are locally sourced whenever possible, grown right here in Central Oregon.
Vegetarian Options
In addition to our salads, we also offer veggie burgers, a crispy brussel sprouts appetizer, our loaded "Eat Your Veggies" marinara sandwich, and vegetarian lasagna.
Dining In An Iconic Landmark
Built in 1912, the Hotel Sisters has been one of the most photographed buildings in Central Oregon.
This historic building has been beautifully restored while retaining it's Old West charm.
Weekly Events
Mondays: Wine & Paint at 6:00 pm, $35 covers painting materials and instruction
Tuesdays: Trivia Night starts at 6:30 pm!!
Wednesdays: Texas Hold'em Poker Tournament! Sign ups start at 6:45 pm and the game starts at 7:00 sharp! $20 buy ins, no re-buys
Thursdays: Karaoke!! From 9 pm to midnight!!
Saturdays: Free live music every Saturday night! All shows 9:00 to midnight. No cover charge.