 A Fresh Take On The Old West
Classic 1912 bar and family friendly restaurant in Sisters, Oregon
Learn More A Fresh Take On The Old West
Classic 1912 bar and family friendly restaurant in Sisters, Oregon
Learn More
Lunch & Dinner 
Western menu favorites modernized with fresh locally-sourced ingredients.
Ranch House Burgers
Enjoy all natural grass-fed beef, sustainably raised right here in Sisters' pastures.  Burgers don't get any healthier or better tasting than this.
Steaks You'll Love
In search of the perfect steak, we tested dozens of providers and selected Double R Ranch, widely recognized as the premier beef brand in the Northwest. These steaks won hands-down for the best flavor and texture in our tests.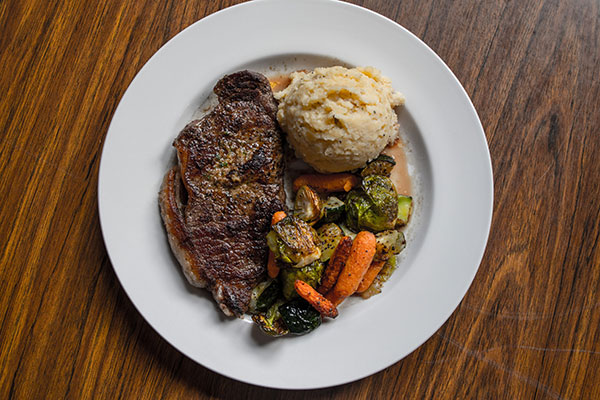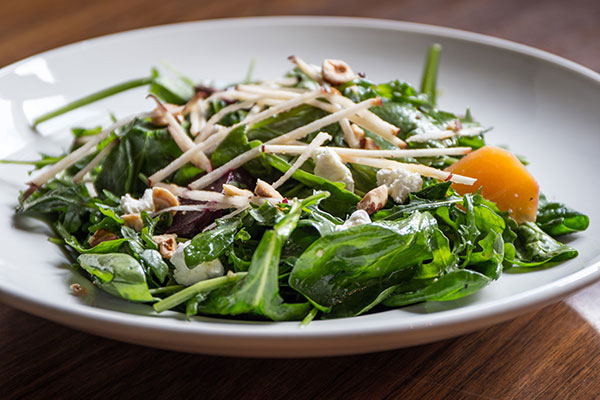 Farm Fresh Produce
Our veggies are locally sourced whenever possible, grown right here in Central Oregon.
Vegetarian Options
In addition to our salads, we also offer a veggie burger, veggie wrap, and  crispy brussel sprouts or Saloon cracklin's as appetizers.
Dining In An Iconic Landmark
Built in 1912, the Hotel Sisters has been one of the most photographed buildings in Central Oregon.
This historic building has been beautifully restored while retaining it's Old West charm.
Take the Google Panorama Tour
This historic building was originally the Hotel Sisters, built in 1912. Make sure to click on 2 to go to the 2nd floor and see the hotel rooms that are now private dining rooms.
From the upstairs hallway, you can go into two of the bigger rooms, including our banquet room on the left that comfortably seats up to 40 people.
On the first floor, from the host stand near the entrance, you can go through the old swinging cowboy doors to peruse the beautifully restored saloon. Look up to see the shiny copper ceiling and variety of taxidermy, many of which were donated by local regulars of the saloon.
From the saloon, you can exit to the patio to see our new stage, patio furniture, and fire pits with comfy couches.
Weekly Events
Weekly Poker Tournament - $20 buy-in to our Texas Hold 'em Tournament, every Wednesday upstairs at 5pm.
To inquire about booking your band at Sisters Saloon next year, please email us at: music@sisterssaloon.net